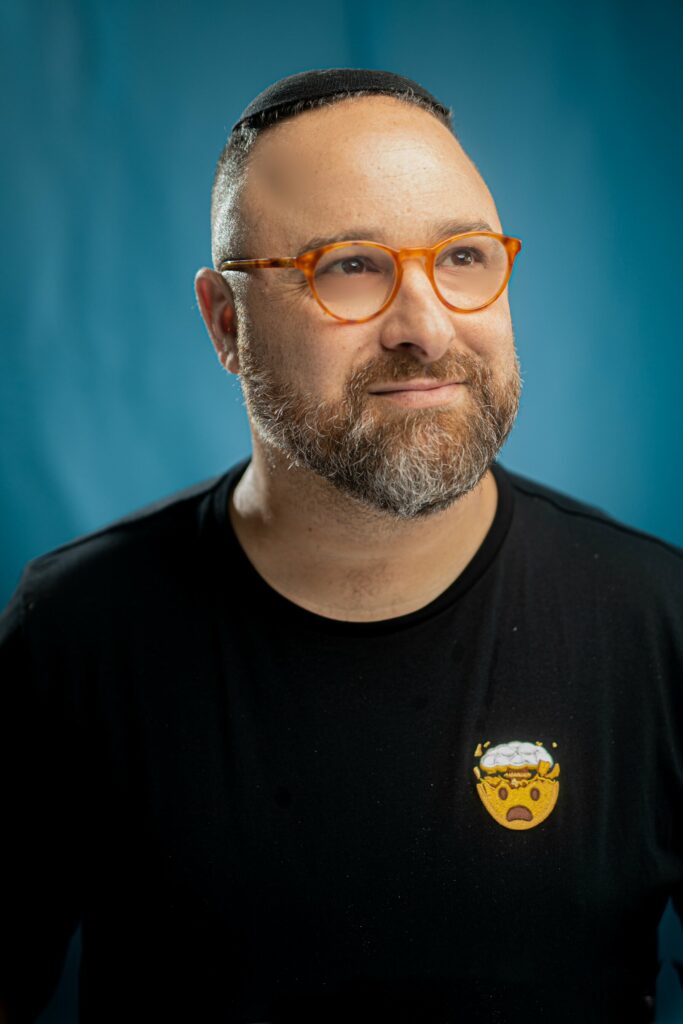 Episode #40: Hillel Fuld (Israel's unofficial tech ambassador)
Episode #40: Hillel Fuld (Israel's unofficial tech ambassador)

Episode #40: Hillel Fuld (Israel's unofficial tech ambassador)
In this month's episode, we speak with Hillel Fuld.
He's a one-man legend who's very known in the tech landscape as a top influencer.
He's a person that accomplished everything, by just doing what he loves and hoping that people will love what he does.
He started off by literally just posting his musings online as a diary, which led him to work with the top tech companies in the world.
He's super active, leveraging his talent and passion in many areas, all with one common ground – empowering entrepreneurs and adding value:
Helping startups – he spends a lot of time mentoring entrepreneurs and tech founders. Helping them scale. Amazingly 95% of the time he spends on that front is with no strings attached. He doesn't charge them any money. Where is the income from then? Some of those startups end up coming back offering Hillel to join them long term wise either as a paying consultant or for equity. Brilliant, right?
Writing – he writes for the Jerusalem Post, Inc Magazine, Mashable, TechCrunch, Business Insider, and more. He's officially ranked among the top ten tech bloggers in the world.
Evangelism – he's an unofficial ambassador of the Israeli tech landscape – leveraging his influence to help get Israeli tech founders become known and recognized globally
Public speaking – he hosts a podcast called Bootstrap and speaks on stages around the world
Collaborating with brand – he works with some of the top tech brands in the world as an influencer
Educating – he's recently launched an entrepreneurship course
The list goes on..
We discuss:
His business philosophy – focusing on building trust rather than accumulating equity
The fundamental difference between sales and marketing
A MUST KNOW time-optimizing hack
The importance of content in any startups' marketing strategy
A marketing tip that can truly help startups establish relationships with influencers in their industry, get website traffic and elevate their brand
Being intune with yourself and following your heart
The power of simplicity
Much more!
Listening to Hillel you'll quickly notice his elegance and how being an approachable human being can lead to incredible places. He's living proof that empowering others while having impactful fun is a gateway to becoming the best version of yourself.
Check it out