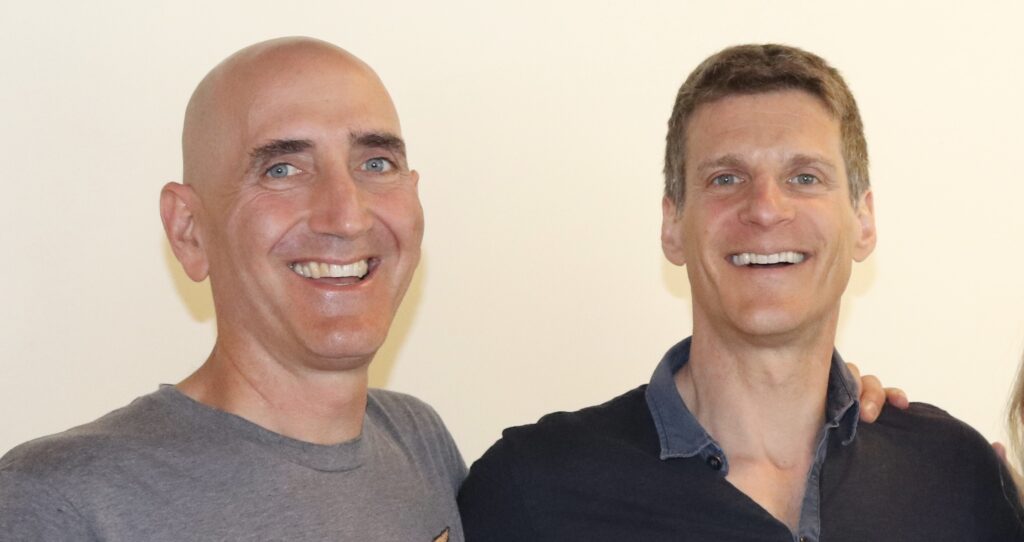 Episode #41: Peter Bregman (#1 executive coach) & Howie Jacobson (health coach, bestselling author)
Episode #41: Peter Bregman (#1 executive coach) & Howie Jacobson (health coach, bestselling author)

Episode #41: Peter Bregman (#1 executive coach) & Howie Jacobson (health coach, bestselling author)
We think it's fair to say that in order to be successful and live a fulfilled life, you need to change and grow.
Which makes this episode a valuable listen to anyone who wants to do just that, and to make more impact on the people around them.
In this episode of the RealLifeSuperPowers podcast, we speak with Peter Bregman and Howie Jacobson, authors of YOU CAN CHANGE OTHER PEOPLE: The Four Steps to Help Your Colleagues, Employees—Even Family—Up Their Game.
Peter is the #1 executive coach in the world, bestselling author of 5 books, and host of Bregman Leadership Podcast – a top 10 business podcast with over 1.5 million downloads. He coaches C-level executives in many of the world's premier organizations. His work appears frequently in the Harvard Business Review, BusinessWeek, Fast Company, Psychology Today, Forbes, CNN, and NPR.
He's created and leads the #1 leadership development program in the world – the Bregman Leadership Intensive.
He's given four TEDx talks, regularly delivers keynotes. The list goes on..
Howie is an executive coach to leaders ranging from startup founders to Fortune 100 executives. He's Director of Coaching at Bregman Partners, and Head Coach at the Healthy Minds Initiative. He's also the host of the Plant Yourself Podcast and author of 4 more books. His writings have also appeared in Fast Company and Harvard Business Review.
We discuss:
The process of co-writing a book
The huge misconception around the concept of feedback
The difference between feedback and coaching
The four steps to truly helping people WANT to change, and then actually changing
When to let go
And much more
There's so much to be learned from these accomplished gentlemen, check out the episode, we think it's not an exaggeration to say it'll probably inspire you to be better.