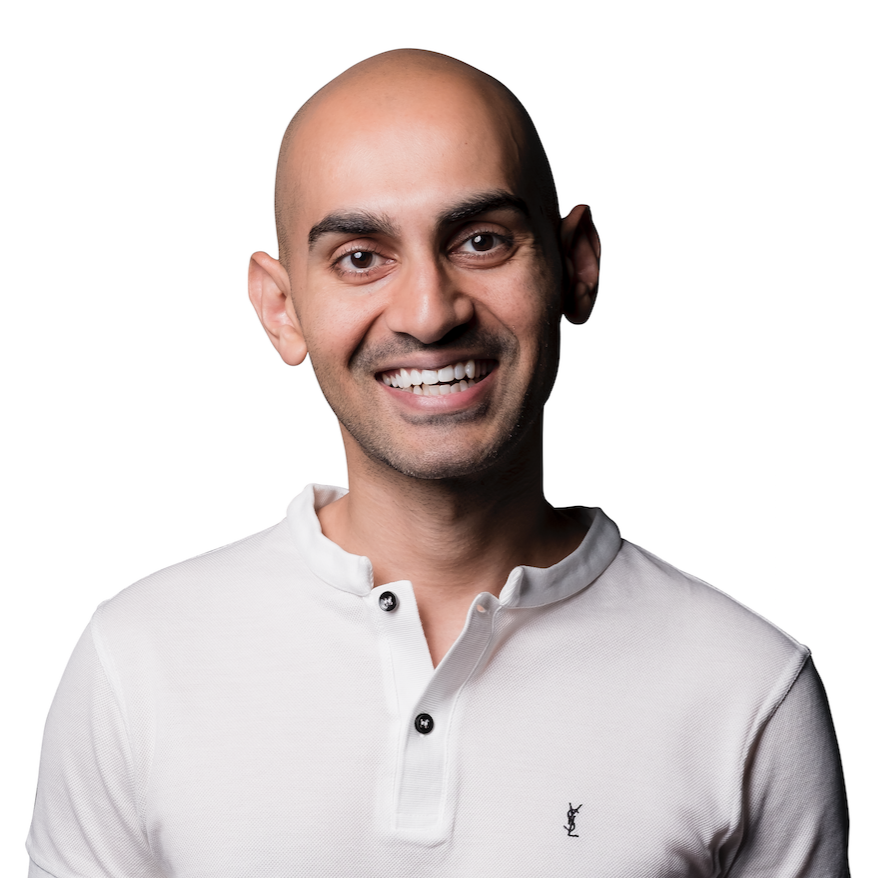 Episode #31: Neil Patel (Crazy Egg, Hello Bar, KISSmetrics)
Episode #31: Neil Patel (Crazy Egg, Hello Bar, KISSmetrics)

Episode #31: Neil Patel (Crazy Egg, Hello Bar, KISSmetrics)
With millions of followers across the world through his blog, podcast "Marketing School" and social channels – it's very unlikely you are not familiar with the work of Neil Patel.
He's a New York Times best-selling author, named top influencer on the web by The Wall Street Journal, one of the top 10 marketers in the world according to Forbes, recognized as a top 100 entrepreneur under the age of 30 by President Obama no less and recognized as a top 100 entrepreneur under the age of 35 by the United Nations.
Entrepreneur Magazine says he created one of the 100 most brilliant companies out there. He's the co-founder of Crazy Egg, Hello Bar and KISSmetrics. He helps companies like Amazon, NBC, Microsoft, Airbnb, Google, General Motors, SalesForce, HP and Viacom grow through marketing.
We discussed:
– How he started his career at the age of 16 and what motivated him
– His approach to rejection
– What success means to him
– The significance of being (truly) passionate about what you do
– The power of creativity
– Not taking focus for granted: "if you take one thing and do it extremely well for a long time in a big enough market – you'll build a huge business"
– The importance of going for the big TAMs (Total Addressable Markets)
– And much more
Check it out – he's awesome and there's a lot to be learned from listening to how he looks at life!