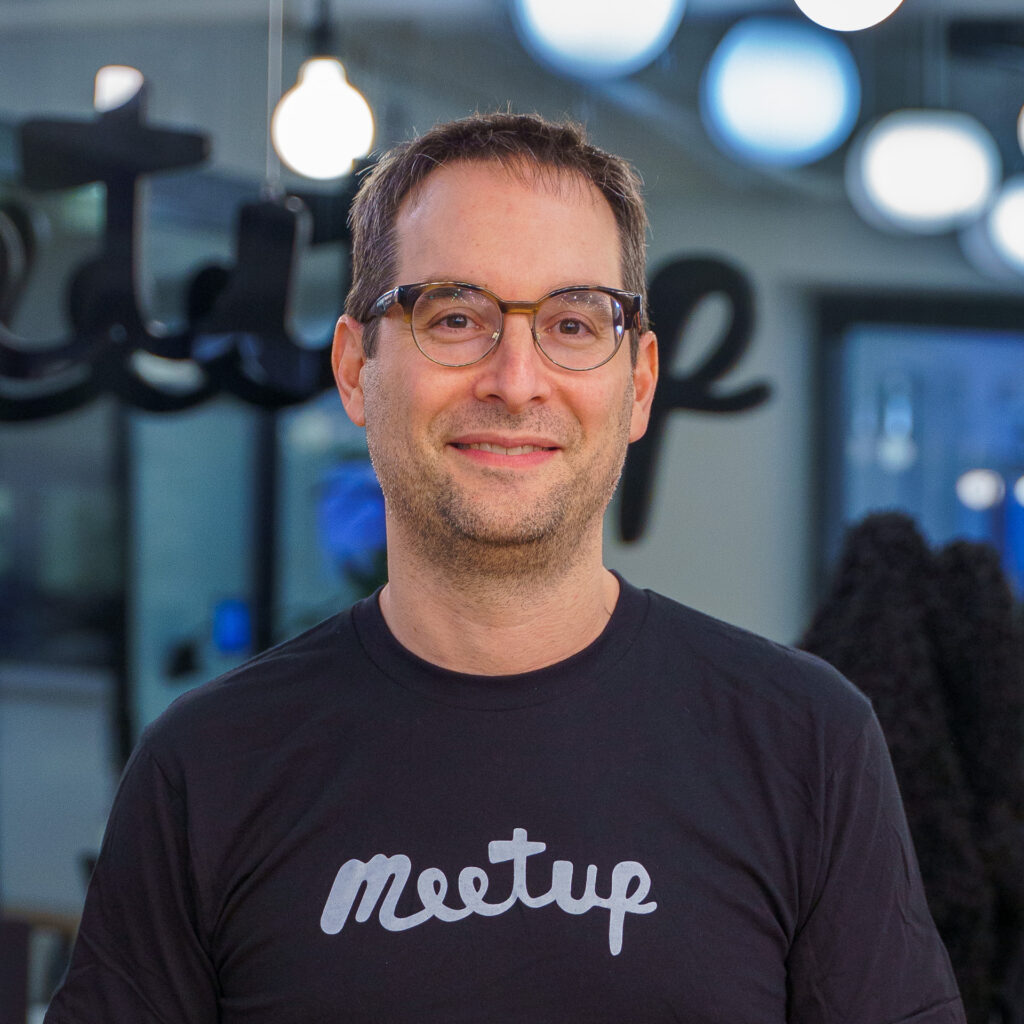 Episode #47: David Siegel (CEO Meetup)
Episode #47: David Siegel (CEO Meetup)

Episode #47: David Siegel (CEO Meetup)
Hey everyone,
Would you agree that we become better people when we're around other people, and ideally, meeting in person?
Today's guest certainly does.
David Siegel is the CEO of Meetup – the largest platform in the world for finding and building a local community for people with similar interests.
Meetup was acquired by WeWork in 2017, a year later David was selected by both WeWork and Meetup's founder to succeed him as CEO.
That move proved itself. Nowadays under David's leadership Meetup flourishes with over 40 million members, 320,000 Meetup groups and facilitates, and around 12,000 Meetups around the world daily.
David is also the author of a new book called Decide and Conquer: 44 Decisions that will Make or Break All Leaders, where he outlines the challenges leaders face when starting a new position, and then presents a decision framework he applied to overcome challenges in his own career.
He is an adjunct professor at Columbia University where he teaches strategic planning and entrepreneurship.
He hosts the podcast Keep Connected, dedicated – you've guessed it – to the power of community.
Prior to joining Meetup, David was the CEO of Investopedia where he tripled its revenue over a three-year period.
He also served as the President of SeekingAlpha, a technology company focused on startups seeking financing, and as Senior Vice President for 1-800 Flowers.
He's a fountain of experience, insights, and goodwill.
We discuss:
The power of storytelling
The role mentors played in David's life
The correlation between pain and growth
The difference between self-esteem and confidence
The significance of vulnerability
How he overcame the social anxiety he suffered from in his early years
The leadership advice he got from Jack Welch
The radical transparency David leads in Meetup as a trust enhancing policy
How he perceives the role of a CEO and the core KPIs he measures his performance with
The difference between being kind and being nice (and why you should opt for the former)
David's decision-making framework
And much more!
Enjoy our conversation – we sure did.