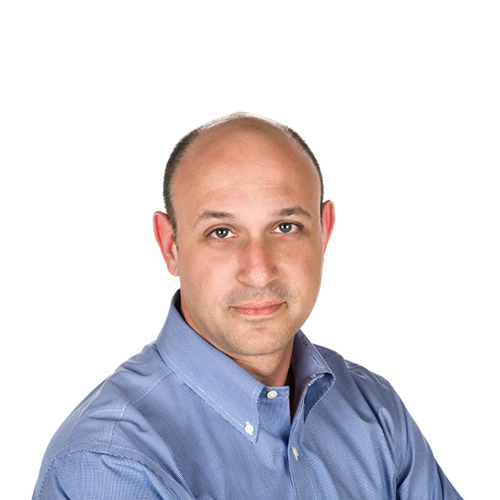 Episode #17: Amit Menipaz (Former VP eBay Global)
Episode #17: Amit Menipaz (Former VP eBay Global)

Episode #17: Amit Menipaz (Former VP eBay Global)
In this episode of the RealLifeSuperPowers podcast, we speak with Amit Menipaz, former Vice President of eBay global. At eBay Amit led global product transformations to understand eBay's inventory, simplify selling experiences and build new buying and personalization platforms and experiences by leveraging big data, AI/machine learning, computer vision and a world class team located across the US, Europe and Israel. He also co-authored an academic textbook about International Business that is used in Business schools around the world.
Amit experienced different cultures his entire life. Being a bit of a chameleon and assimilating into a new culture is almost second nature to him. He's used to walking in and out of different worlds. He was born in Israel, when he was about 18 months old the family moved to the US and kept relocating to a different city or country roughly every 3 years. This wasn't easy on him but taught him two major life lessons that we can all lean on:
1. Not to be afraid of change – everything is a learning opportunity with the right attitude.
2. There's no such thing as normal – don't assume you are right, be open minded.
He finished his first (engineering) degree in Canada, moved to Israel where he managed trade negotiations between Israel and Canada. In between he was involved in founding a startup in online content management and worked at consulting firms such as Deloitte and later A.T.Kearney in England. He wanted to go to MBA school in a place where he would be a minority so he moved to France to do his second degree at the prestigious INSEAD. "I find it fascinating to learn how other people think."
And indeed he's become an expert on understanding how people think. When working at eBay he led the acquisition of several startups in Europe and Israel for the US based Fortune 500 company. His vast toolkit of skills and global experience helped him identify valuable opportunities and leverage them. He shared what he looks for when searching for a company to buy and how entrepreneurs can wisely craft an exit strategy that's inline with the need of a larger corporation. However he in no way advocates approaching a negotiation with a stated goal of an exit: "Nobody wants to buy a business that wants to get out of the business …the most productive and successful acquisitions have always begun as a business partnership". And what makes a business partnership successful? Amit stresses the significance of trust and shares the following formula:
Trust = (capability*reliability)/self interest
Capability – you have to know what you're doing, be excellent at your area of expertise.
Reliability – you have to keep your promises. "Unfortunately the startup is in a situation where the big company doesn't always keep his promises but that's no excuse for you not to. You're very much judged on that."
Self interest – it's not about the exit it's about your product or service. Add value. Be great. Find a way to help the company you want to sell to further their strategy by collaborating with you.
We talked about Amit's own sense of responsibility once he takes on a project and how he has learned to navigate stress.
Amit feels his superpower is his powerful imagination, when he believes in an idea it becomes very real to him. Once it becomes real he walks around and the whole world needs to interact with it, and this draws people and ideas and resources.
Towards the end of the interview Amit quotes from Jim Collins' book Good to Great. "Don't worry about being successful, worry about being useful". This mindset is what has led him to his greatest achievements. What wonderful words to live by.
Be sure to listen to the whole episode for many more insights and insider tips from "within the system".