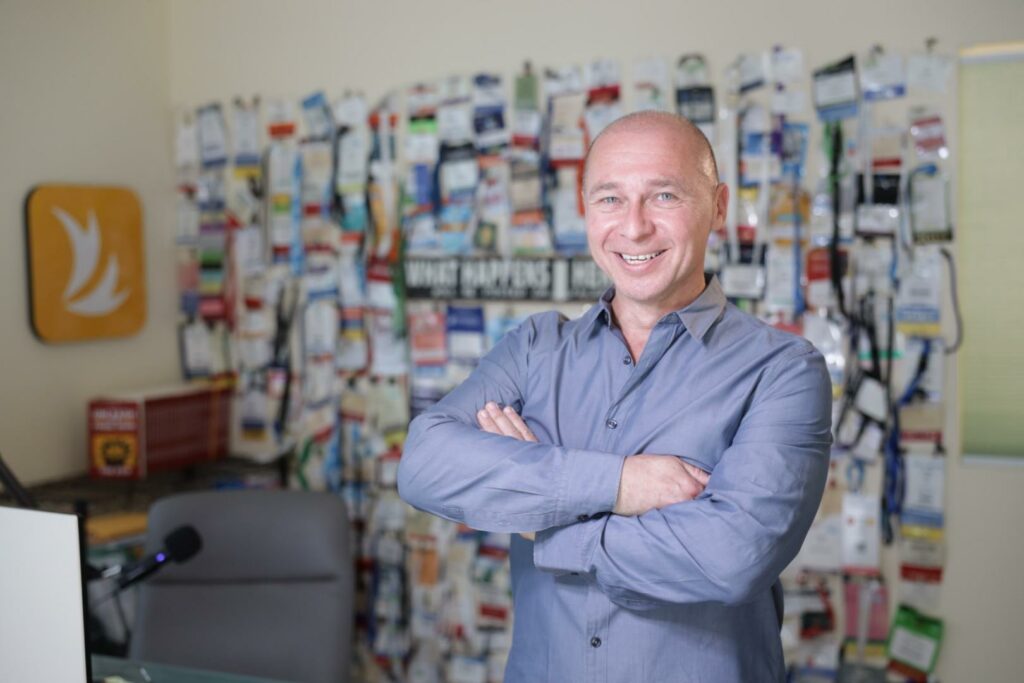 Episode #50: Tim Ash (Bestselling Author, International Keynote Speaker)
Episode #50: Tim Ash (Bestselling Author, International Keynote Speaker)

Episode #50: Tim Ash (Bestselling Author, International Keynote Speaker)
"My big takeaway is that planning and hustling and that whole hustle culture and pivoting and you know, just cheat sheets and get my hacks and let's just work harder? That's, to me, that's all in the rearview mirror."
In this episode we speak with Tim Ash.
Among many accomplishments, he's a bestselling author and international keynote speaker on evolutionary psychology and digital marketing.
He's considered one of the founding fathers of the discipline of website conversion rate optimization (CRO).
He's worked with companies like Google, American Express, Nestle, and Verizon to name a few.
He's been ranked a "top 10 online marketing expert" by Forbes magazine, and "top 15 online marketing Influencer to Watch by Entrepreneur magazine,
His book "Unleash Your Primal Brain: Demystifying How We Think And Why We Act" has been endorsed by renowned psychologist Dr. Robert Cialdini.
But after all of his great achievements, his conclusion is the brutal honesty that the journey will end, and the journey is just that – a journey. It's fascinating to hear a person so released from cultural norms and evaluations – on a quest to be a professional – human being.
This episode is very different, you'll hear for yourself.
---
Resources:
Get in touch with Tim: https://timash.com/
Booking Tim for a speaking Engagement: https://timash.com/for-event-planners/
Tim's Book unleash Your Primal Brain: Demystifying how we think and why we act: https://www.amazon.com/Unleash-Your-Primal-Brain-Demystifying-ebook/dp/B08BY1WYHM
The mankind project: https://mankindproject.org/
The book king, Warrior, Magician, Lover: Rediscovering the Archetypes of the Mature Masculine, Robert Moore, Douglas Gillette: https://www.amazon.com/King-Warrior-Magician-Lover-Rediscovering/dp/0062506064
The Four Agreements: A Practical Guide to Personal Freedom, Don Miguel Ruiz: https://www.amazon.com/Four-Agreements-Practical-Personal-Freedom/dp/1878424319
The Second Mountain: The Quest for a Moral Life, David Brooks: https://www.amazon.com/Second-Mountain-David-Brooks/dp/0812993268
Candide, Voltaire: https://www.goodreads.com/book/show/19380.Candide
Don't Look Up (Netflix film): https://en.wikipedia.org/wiki/Don%27t_Look_Up
The Spiritual Dimension of the Enneagram: Nine Faces of the Sou, Sandra Maitri: https://www.amazon.com/Spiritual-Dimension-Enneagram-Nine-Faces/dp/1585420816/
Riso-Hudson Enneagram Type Indicator test: https://tests.enneagraminstitute.com/orders/create