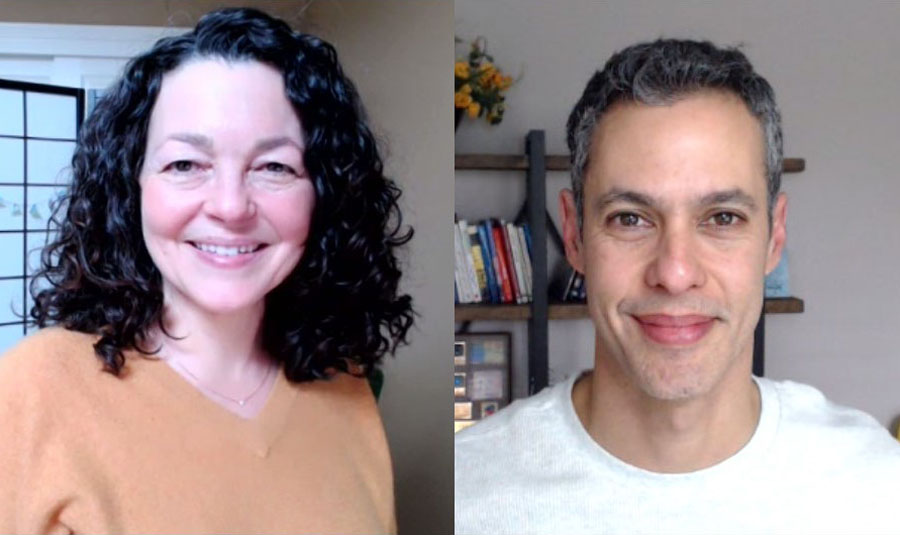 Episode #43: Episode 43 Nir Megnazi & Lynette Winter (leadership coaches at Intel)
Episode #43: Episode 43 Nir Megnazi & Lynette Winter (leadership coaches at Intel)

Episode #43: Episode 43 Nir Megnazi & Lynette Winter (leadership coaches at Intel)
In this episode, we speak with Nir Meganzi and Lynette Winter – two of Intel's (Fortune 500) leadership coaches.
In late 2018 Lynette and Nir, two senior leadership coaches with extensive experience, were recruited by Intel's senior management to envision and create a leadership coaching program to invest in the company's managers.
For those unfamiliar with Intel, it's the world's largest semiconductor chip manufacturer, ranked No. 45 in the Fortune 500 list of the largest US corporations.
What do Nir and Lynette do? They coach Intel's managers, helping them lead through empathy and become the type of leaders that people want to follow.
For a large corporation such as Intel, accurate leadership is a necessity.
But what applies on a large scale, is super relevant for any organization.
At the end of the day, it's all about human beings moving things, together.
And how.
Lynette and Nir are pros that know how to shine a light into the right areas and work through growing from them.
You'll immediately hear how passionate they are and how much they truly care about their mission.
We discuss:
The power of truly seeing people, and meeting them in an empathetic way
The fundamental expectation of teams to be coached by their managers
The (humble) role of a manager with respect to coaching
The importance of not being a bottleneck and instead helping others unlock their ability to truly contribute. "If I'm leading a team, and I'm the one who's that bottleneck for solving the real challenges, then the team is only as smart as I am. And that's a problem, because if I have a team of 10 or 1,000, that team is infinitely more smart, creative, capable, than the one"
Leveraging the opportunity of a challenge to help the team unpack what they're capable of achieving
The fundamental human need for contribution
How to ask guiding questions that will help your team reach solutions themselves (and not assuming you know the answers more than them!)
The concept of PPC (production and production capabilities)
The importance of mindfulness and being present to receive what's truly happening around you
How each decision shapes the company culture, what we say and what we don't say
The four elements that inspire people to stay in an organization (contribution, meaning, belonging, agency)
..and so much more!
Anyone who wants to become more effective, when working with people, will hopefully find value in this unique episode. These guys know what they're talking about, and are very practical and eager to share their knowledge.
Enjoy your listen!
P.S. you can find out more about Nir here: www.nirmegnazi.com and you can reach out to both via LinkedIn